Academy of Chiropractic Personal Injury & Primary Spine Care Program
Quickie Consult 30 N

From the Desk of Dr. Mark Studin
Preamble: Many of the issues I bring to you are very small, yet each issue is just that, an issue. If you take care of the small issues, then you will be able to build and more importantly, focus on the bigger issues...a larger practice and more family time.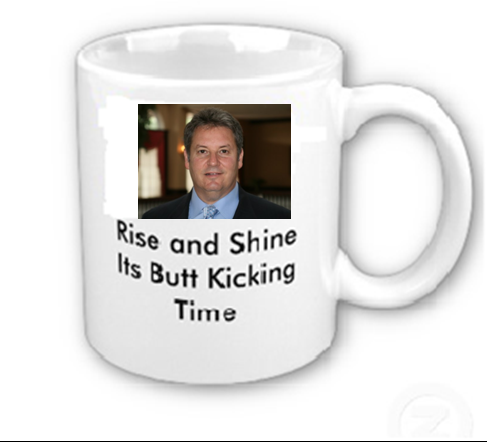 10. Your office is dirty, your bathroom is outdated, your walls don't look fresh, your carpet is dirty and you have magazines that are 3 years old in your reception area. Would you want to go there?
9. What's on your walls? Pictures no one cares about? Chiropractic slogans or posters that are either so corny or outdated that it is embarrassing? Where are your credentials displayed on your walls that scream, "I am the best and will be the cause of referrals?"
8. I gave zero business cards out this week. I am much too important (lazy) to get more people to know me. I know enough people and have no desire to get any referrals!
7. I make lawyers wait weeks and months to get reports; I am too busy.
6. My clinic name has "wellness" or some similar nonsense word that I think matters to the public. A delusional, but self-fulfilling action...Key in on the word "self" because no one else gives a crap or understands what it means except the lawyers. They will clearly understand and avoid you. No lawyer wants someone who shoves wellness down his/her throat to represent his/her clients in court.
5. This program doesn't work, lawyers do not want me, no one invites me into their office, I learned so much and now I have lots of knowledge, but no more new patients...WOW...I just heard that 3 days ago. How many lawyers did you have your staff call? How many have had Alli train you and your staff? How many lawyers did you call whose patients you are caring for and sit with them to educate them or do P-IME's? How many lawyers or paralegals have you offered to sit with to review charts and teach the educational materials on a monthly basis? How many bar association meetings have you attended? Osmosis doesn't work with your head on the yellow pages to get lawyers to understand what you do and run after you.
4. Are you credentialed? The courts are getting tougher every month and you need to be better and better on paper perpetually. Your CV must grow regularly and give lawyers a compelling reason to constantly see you in a more "qualified light." The US Chiropractic Directory is the BEST way for lawyers to find you and see your credentials. Lawyers are telling me from coast to coast they are using the directory to both credential you and refer to you. USE IT...It is such an inexpensive option to do it right with a preferred listing. Spend the few minutes and POST YOUR CREDENTIALS. They are also searchable by the engines (Google, Yahoo, Bing) and costs no more for SEO.
3. How many lawyers or paralegals have you educated this week? The more you educate, the bigger your PI practice will be. Having a lawyers seminar is the quickest way. Have a breakfast meeting and bring in 10 at a time if you don't want me to do it for you. This is the next best thing. If lawyers are calling you for advice, then you are on the "short road" to success. The goal is to become their educational resource.
2. The #1 reason for failure...not having read EVERY consultation. "I just read the ones that appear interesting or pertinent to me." I have heard that line of bullcrap over and over and those "really, really smart doctors" don't understand why the rest of us "stupid ones" are laughing all the way to the bank. All we did was follow a set of instructions. We are not smart enough to create a new set like you smart people.
1. The #1 reason for success...having read every consultation because you chose to put your practice in this system vs. putting this system into your practice....It works.
PLEASE TAKE FURTHER NOTICE: CONFIDENTIALITY AND PROPRIETARY INFORMATION NOTICE: This email including attachments is covered by the Electronic Communications Privacy Act (18 U.S.C. 2510-2521) and contains confidential information belonging to the sender. Nothing contained in this message or in any attachment shall constitute an Electronic Signature or be given legal effect under 44 U.S.C. 3504 Sec. 1707. The information is intended only for the use of the individual or entity to which it is addressed. If the recipient of this message is not the intended recipient, you are at this moment notified that any unauthorized disclosure, dissemination, distribution or reproduction of this message or any attachments of this communications is strictly prohibited and may be unlawful. If this communication has been received in error, please notify the sender immediately by return email, and delete or destroy this and all copies of this message and all attachments.