Academy of Chiropractic Personal Injury & Primary Spine Care Program
Quickie Consult 29 N

From the Desk of Dr. Mark Studin
Preamble: Many of the issues I bring to you are very small, yet each issue is just that, an issue. If you take care of the small issues, then you will be able to build and more importantly, focus on the bigger issues...a larger practice and more family time.
On the back of every $1 dollar bill it says, "In God We Trust." We are a nation that is steeped in faith and our national commodity reminds us of that daily. Our offices are evolving into the same, but instead of a spiritual leader, we have been led down the path of the almighty in practice, the electronic medical record, affectionately known as EMR. In EMR we trust, all too often, blindly.
We have been pressured financically by the government with incentives and the carriers, lawyers and courts to render a voluminous amount of information for reimbursement and/or evidence. As you should know by now, I am a huge "techno-nerd" and if I was running my own practice, I would have my own EMR system that met my specific needs regardless of the cost. I would realize that whatever the cost, over a short amount of time, I would recover that in time saved. However, very few are willing to invest the time in developing that. It's not necessarily the money as there are many current "out of the box" software EMR packages that cost so much more than customizing one to your needs. With that said, almost EVERY EMR program is customizable to a degree and you can make varying degrees of changes.
Although we recommend the Software Motif EMR program today (10-2-2012), you must take the following ACTION STEP with every EMR program, no matter the company. READ YOUR REPORTS BEFORE THEY ARE SENT OUT.
Here is typical computer language, "He has constant moderate neck pain that radiates to his... He has constant moderate low back pain that radiates to his... He has constant moderate headaches... He has constant moderate left 3rd and 4th finger pain..."
Here is another "moldy oldie." "He has constant moderate (50-75% of the time) pain in his neck..."
Is your heading for your initial evaluation "Routine Office Visit?" Who talks like that? No one except a computer.
Many years ago, I was testifying in a case and the opposing counsel read one of my reports that had a similar scenario and requested from the courts that my report be stricken and I was dismissed as an expert because of the "mechanical language" in my reports. The judge granted the motion and I was dismissed never being allowed to get one word in about my patient and I was disqualified as an expert, all because my language was not "human." The two scenarios above are "computer speak" and can be the reason for your being disqualified as an expert only to have that lawyer and everyone they know never work with you again because you cost them their cases...out of nothing more than laziness. (You don't have to like that, but it's the truth.) The reason: You blindly trusted the computer programmer who knows nothing about your ultimate needs. They only need to know the items to be covered in a report and how it should look  to make you happy and want to spend more money.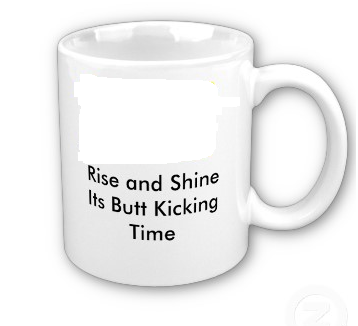 One of the reasons that we recommend Software Motif is that their fee is a total of $149 per month and they have one of the most sophisticated random text generators I have seen in quite some time. Nothing fancy, just a simple straightforward report and a simple online interface that is simple with no "cute graphics." Their reports most closely meet the neurological standard of conservatism, yielding the most respect in both the legal and reimbursement arenas...and in the end, they are all I am focused on.
This consult is not an endorsement for any software program, it is a warning that you MUST read your reports and if the language sounds like a computer's and not a doctor's, then you must change EVERY report. Failure to do so will lower your reimbursement and destroy your reputation as an expert.
PLEASE TAKE FURTHER NOTICE: CONFIDENTIALITY AND PROPRIETARY INFORMATION NOTICE: This email including attachments is covered by the Electronic Communications Privacy Act (18 U.S.C. 2510-2521) and contains confidential information belonging to the sender. Nothing contained in this message or in any attachment shall constitute an Electronic Signature or be given legal effect under 44 U.S.C. 3504 Sec. 1707. The information is intended only for the use of the individual or entity to which it is addressed. If the recipient of this message is not the intended recipient, you are at this moment notified that any unauthorized disclosure, dissemination, distribution or reproduction of this message or any attachments of this communications is strictly prohibited and may be unlawful. If this communication has been received in error, please notify the sender immediately by return email, and delete or destroy this and all copies of this message and all attachments.