Academy of Chiropractic Personal Injury & Primary Spine Care Program
Quickie Consult 85 I

From the Desk of Dr. Mark Studin
Preamble: Many of the issues I bring to you are very small, yet each issue is just that, an issue. If you take care of the small issues, then you will be able to build and more importantly, focus on the bigger issues...a larger practice and more family time.
"I am Bored, Burnt Out, and Tired of Doing the Same Thing"
I agree. In 1989, I was treating 650 patients per week. There was not a case of asthma, colitis, breech baby, migraine, sciatica or eczema that didn't get better in my office. In fact, I had so many asthmatic patients get better and word spread around my community so fast that I was getting a new one every day or so.  I knew what chiropractic could do with asthmatics and I had it down well. I even developed an "asthmatic technique" that was foolproof. Then something happened around the 50-60th asthma patient...I was blasé or indifferent towards their getting better and being able to throw their asthma drugs and breathing machines away. 
Shame on me! The same thing happened with a litany of other maladies that got better; I was indifferent towards the successes of my care. Double shame on me...but I was human and repetition over time equates to boredom.
It was then that I did 2 things; I got involved in state chiropractic politics to give back to chiropractic and I embarked on my well-chronicled journey of learning everything I could on personal injury. In politics, I became the executive director (president) of my state organization and was instrumental in creating the 2nd largest chiropractic convention ever held. 1 year we even rented Nassau Coliseum where the NY Islanders NHL hockey team plays and put 8800 people in the room for a chiropractic event during our convention. I was so bored with practice that I needed to immerse myself in something bigger than me and it worked; I was far from bored. I did, however, have 3 full-time jobs: politics, practice and family. My wife, after 10 years of that roller coaster, gave me the opportunity of picking any 2 I wanted. I made the decision to choose family and practice, letting my decade in politics be my contribution to the political process within chiropractic. A decision, in retrospect, that has worked well both for myself and the profession.
An unintended benefit of my withdrawal from the political process was that I found untold hours and hours each month that I now had free. Prior to my involvement, I never had any time beyond practice to do anything. Being involved in things outside of my office forced me to be innovative and manage my time much more efficiently. I sunk that free time into taking courses, reading research and lecturing to lawyers and doctors. I learned that I needed to learn more in order to thrive. I was not interested in surviving or doing better. I wanted to thrive by being the best and I was willing to put in the time to do just that and it required little time away from my family. An interesting thing happened, I was back in the same office and I wasn't bored. I wasn't "burnt out" and all I wanted to do was to learn more and apply it.
It's now all so many years later and I am still excited about going to work. Every day I am learning so many new things. I am studying, researching, writing research and research reviews and I am "upping my game" on a daily basis. The theme...to avoid burnout do something different...not outside of what it is your are trained and best at, but within what you are best and trained at. Most of you are chiropractors, while some of you are medical specialists. Are you the best at what you do? The way out of boredom is to learn new things, hone what you do, get better at what you do. Take courses, write research (I can help you with that) and have fun building your credentials.
3 days ago, I received a phone call from a 15 year practitioner telling me that he was in a "rut" and "burnt out." He cut his hours down to 20 hours per week, is simply going through the motions of life and is now focusing on interests outside of chiropractic. He is 42 years old!!!  Midlife crisis, maybe...but the broad answer isn't in another's "skirt" or opening a fast food restaurant or a "year-long" vacation, it's to renew your purpose and make a commitment to being the best. You will not find happiness in any of the above alternative scenarios. I sent this doctor to take one of the online courses we have and I am having him call me twice per week to discuss taking his now 50-75 patients to 150-200 patients per week and getting lawyers to call him daily as their expert. I am going to have this doctor set up lectures so that he can experience first-hand how to transform a group of lawyers to run after him. What this doctor doesn't know is that I am going to keep him off balance by constantly challenging him to get better and in the end, he will be purposeful and happy. Same wife, same practice, same business, same everything...only a few altered brain cells.
Remember one of Einstein's most famous sayings, INSANITY is doing the same thing over and over and expecting different results. The way up, increased purpose. With us, the pathway is through education and a little coaching so that you do not do the same thing.
Burnt out? Give me a call. Just make sure you have thick pants...sometimes there is "butt kicking" involved.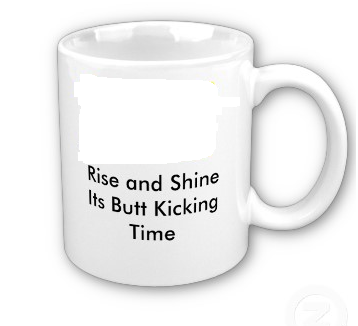 PLEASE TAKE FURTHER NOTICE: CONFIDENTIALITY AND PROPRIETARY INFORMATION NOTICE: This email including attachments is covered by the Electronic Communications Privacy Act (18 U.S.C. 2510-2521) and contains confidential information belonging to the sender. Nothing contained in this message or in any attachment shall constitute an Electronic Signature or be given legal effect under 44 U.S.C. 3504 Sec. 1707. The information is intended only for the use of the individual or entity to which it is addressed. If the recipient of this message is not the intended recipient, you are at this moment notified that any unauthorized disclosure, dissemination, distribution or reproduction of this message or any attachments of this communications is strictly prohibited and may be unlawful. If this communication has been received in error, please notify the sender immediately by return email, and delete or destroy this and all copies of this message and all attachments.