Chiropractic as Primary Spine Care


The Neurology of Chiropractic Care and Ligament Pathology from Trauma
---
2 Days that will change your life and transform your practice
Market Tested in 47 states
632,940 Referral in 47 States

(as of 4-7-2017)
---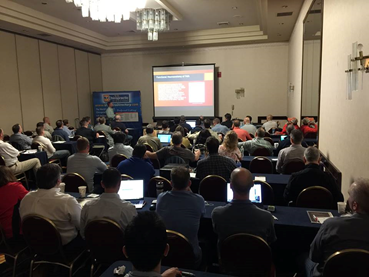 1. New Carrier Strategies to Deny Payments Exposed
2. Overturn Improper IME, Peer Review and Adjustor Denials
3. Get Long-Term Chiropractic Care Approved in 2017
---
2017-2018 Marketing Strategies for:
1.
Lawyers
2. Hospitals
3.
MD Primary Care's
4.
MD Specialists
---
Instructors:


Mark Studin DC, FASBE(C), DAAPM, DAAMLP
William J. Owens DC, DAAMLP



Saturday June 3, 2017



[all times are eastern daylight savings]
10-10:30 am: Opening remarks
Dr. Mark Studin
Dr. William Owens

10:30-11:45 am: MRI Spine Interpretation, Ordering Protocols & Triaging the Injured
Dr. Mark Studin
The latest research on 3 ways to age-date herniations, disc bulges from trauma and disc pathology nomenclature. This session gives you the latest "evidenced-based building blocks" for triaging and sets the stage for referral relationships with lawyers, medical specialists, medical primary care's, urgent care centers and emergency rooms.

11:45-1:00 pm: Contemporary Spine & Chiropractic Research
Dr. William Owens
This session gives you the contemporary research to understand one critical direction the chiropractic profession is headed and how both the chiropractic spinal adjustment and chiropractic vertebral subluxations are being defined in scientific literature. This combined with allopathic research and what we are doing with biomechanical engineering research is rendering clarity as to why chiropractic is integral in mechanical (no fracture, tumor or infection) spine issues. This information places you as an integral solution to both MD's and lawyers and defines the basis for a 2017 strategic marketing plan based upon your clinical knowledge.

1 pm-2:00 pm: Lunch Break

2pm -3:00 pm: 2017 Insurance Documentation Requirements
Dr. Mark Studin
Recent trends in all 50 states leading towards 2017 reveal either new or more focused requirements by the carriers nationally to pay your claims. These "tactics" are clearly designed to deny the provider from getting paid and the lack of knowledge by the providers are allowing the carriers to be more aggressive in denying those claims. This session gives you the tools to both prevent a denial and/or audit and when faced with an improper denial, how to use these tools to get paid timely for necessary services.

3pm - 4pm pm: MD Primary Care Providers, MD Specialists, Urgent Cares & Emergency Rooms
Dr. William Owens
The medical community from primary care to hospitals have escalating needs both fiscally and professionally for mechanical spine pain and still in 2017 have no solutions. This information comes directly from medical academia, emergency rooms and primary care providers in 27 states revealing significant national trends. This session gives you the research, the tools and the proven action steps with a national solution to integrate your practice into medicine at every level to be the first referral option for spine.

4pm -5pm: Science of Chiropractic
Dr. Mark Studin
The scientific community has defined how the chiropractic adjustment affects the central nervous system in both pain pathways and systemic issues affecting normal function and disease. In addition, the "physiological mechanisms" of how the chiropractic spinal adjustment works will be detailed and explained in scientific terms why "long-term" rehabilitative care is clinically indicated to make demonstrable changes in spine. This indexed peer reviewed information will help resolve most necessity issues with carriers for reimbursement, courts with granting necessary treatment and co-managing patients with medical primary's and specialists on either mechanical spine pain, scoliosis or any other type of spinal rehabilitation.



Sunday June 4, 2017



10am - 11am: Lawyers, Medical-Legal, Courts & Overturning Improper IME's
Dr. Mark Studin
The current needs of lawyers based upon the standards the courts in placing the chiropractor BEFORE the medical specialist in personal injury cases as a "first referral option." Because we keep current with the changes in all 50 states and having market tested this with 190,000+ defense and plaintiff lawyers, our doctors have already realized 510,000+ referrals from the legal community. The key to our success is keeping up with the changes and if you triage, document and practice like you did in 2016, you are already losing ground. Stay current.

12noon - 1pm: Combining Research, Documentation, Academia and Your Clinical Excellence for Success in 2017
Dr. Mark Studin
Dr. William Owens
Creating a strategic business plan for 2017 is using all the elements presented in the entire program and creating a series of action steps that will propel your practice and allow you to function both prosperously and stress free based upon your clinical excellence.





Seminar Goals & Objectives:



Goal: To learn how to utilize the research in positioning the chiropractor as an expert based upon outcomes.

Objective: To teach the doctors how to utilize research and outcome studies in positioning themselves in the medical community to create peer-peer relationships when building a collaborative medical team to triage as clinically indicated.

Total Education Time: 12 Hours

Creating a strategic business plan for 2017 is using all the elements presented in the entire program and creating a series of action steps that will propel your practice and allow you to function both prosperously and stress free.
---
Immediately after the program you will be able to drive more patients into your practice through knowledge, referrals and clinical excellence.

Our doctors take home 61% more..because of their clinical excellence. You can too!
$299/$199 each addl. associate doctor / $99 unlimited staff

CLICK HERE TO SIGN UP NOW



12 CE Hours in every state, sponsored by Texas Chiropractic College


**where allowable




Information: Call Dr. Mark Studin 631-786-4253