---


PRIMARY SPINE CARE SERIES #6

Managing and Triaging Cases, Stroke Diagnosis, DC vs. PT, & Being the First Referral Option

When to Order Diagnosing Testing
Early Detection for Stroke
Why Chiropractic over PT for Spine
Be theFirst Referral Option for:
1. Emergency Rooms
2. Spine Surgeons
3. Medical Primary Care Providers
4. Lawyers

Clinical Excellence; The New Foundation for your 2018-2019 Marketing/Business Strategy
NEW: The evidence of why chiropractic should always be the first option for spine vs. physical therapy

---

Saturday, October 27, 2018 8am - 6pm
Sunday, October 28, 2018 8am - 1pm

LOCATION: Huntington, New York Hilton

12 CE Hours


In every state

CLICK HERE TO SIGN UP NOW
---
2 Days that will change your life and transform your practice

Market Tested in 47 states

Successful for:

732,798 Referral in 47 States (as of 4-16-2018)


---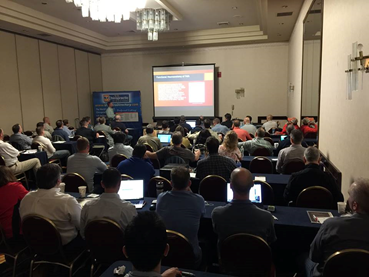 Get Paid in 2018-2019 Based on Clinical Necessity & Your Clinical Excellence


1. New Carrier Tactics to Deny Payments Exposed
2. Overturn Improper IME, Peer Review and Adjustor Denials
3. Get Long-Term Chiropractic Care Approved in 2018-2019

---
2018-2019 Marketing Strategies for:
1. Lawyers
2. Hospitals
3. MD Primary Care's
4. MD Specialists

---
CLICK HERE TO SIGN UP NOW


CLICK HERE TO RESERVE A DISCOUNTED HOTEL ROOM
Huntington Hilton, 598 Broad Hollow Rd. (Rt. 110) Melville NY
Discount Code: CHIRO


Our doctors average taking home 61% more..because of their clinical excellence. You can too!
$299/$199 each add. associate doctor / $99 unlimited staff
12 CE Hours sponsored by Cleveland University-Kansas City, College of Chiropractic & PACE approved for the Federation of Chiropractic Licensing Boards

Information: Call Dr. Mark Studin 631-786-4253

---
Agenda

Module 1: Current chiropractic evidence and verification of why physical therapy should not be considered as "first line of treatment" for spine.

Module 2: MRI Spine Interpretation; Nomenclature, Anatomy, Neurology, Age-Dating Herniated Discs

Module 3: Management and triage of patients: What imagting or neurological tests to order and the indications for adjusting vs. collaborating with a medical specialist

Mo

dule 4: Testifying and credentials required with guest Dan Rosner Esq. in a panel discussion



Module 5: The neurology, mechanism & central nervous system role of the chiropractic adjustment and the literature based evidence

Module 6: Triaging complicated disc and neurological cases including early stroke detection with guest panelists Robert Peyster MD, Neuroradiology, Magdy Shady MD, Neurosurgeon, Neuro-Trauma Fellow, Candace Perkins MD, Neurology, Vascular Neurology
Module 7: Breaking the barriers in emergency rooms and large surgical groups with the chiropractor as the triage doctor deciding if chiropractic care is indicated prior to a surgical consultation. A Panel discussion with doctors in 6 states where this is ocurring.