Become a Primary Spine Care Provider
or the 1st Referrals Option


The Future is Here Today and You
CANNOT READ THIS IN A BOOK!!!!


CLICK TO REGISTER




12 CE Hours in EVERY STATE*
---
12 Hours that will change your life and transform your practice

Market Tested in 47 states

497,770

(as of 11-8-2016)

lawyer referrals

(and growing 24% annually)

90,800

(as of 11-8-2016)

MD referrals (and growing 45% annually)

---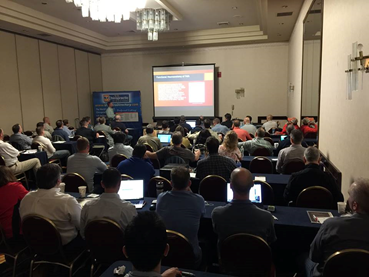 1.
Learn the science and the endless referral scenario behind the adjustment-brain connection
2.
Learn why MD specialists are hurting lawyers & no one knows
3.
New marketing formulas to get the referral source to run after you

---
Seminar Outline
CLINICAL:

1. Subluxation/Biomechanical Failure Causes Permanent Damage if Not Fixed

Age-Dating Herniated Discs




2. Disc Bulges from Trauma




3. Physiology of Ligament Trauma and why strain/strains are permanent




4. MRI Interpretation of Disc/Bone Pathology




5. Conclusive Testing for Concussion and MTBI





CHIROPRACTIC RESEARCH:




1.The Adjustment-Brain Connection




2. The Adjustment-Brain Connection in Pain Pathways




3. How the Adjustment Causes Brain Enzymes to Change




4. What Those Brain Enzyme Changes Do to Organ Function and Diseases




5. Chiropractic as a large Solution for the Opiate Epidemic





MARKETING:




1. Lawyers: Colossus and well beyond teaching what lawyers need beyond a smartly-crafted report




2. Being the Solution for Medical Specialists Practices and Being Integral to their treatment protocols




3. Being the Frist Referral Option for Every Medical Primary Care Provider


4. Control the triage for hospital emergency rooms…Real relationships, not the just the privilege to refer to them!

Then we will teach you how to become the 1st line of referrals from:
1. Medical Primary Care Providers
2. Medical Specialists
3. Lawyers
4. Urgent Care Centers
5. Emergency Rooms
6. Current Patients
iMMEDIATLEY, with this information you will be able to drive more patients into your practice through knowledge, referrals and clinical excellence.

Our doctors take home 61% more..because of thier clinical excellence. You can too!
---
12 CE Hours in every state*, sponsored by Texas Chiropractic College


Want more information: Call Dr. Mark Studin 631-786-4253


Instructions for getting online will be sent 24 hours
*Allowable Online