Academy of Chiropractic's Doctors PI Program
Office Systems and Admissibility #26 OS

From the Desk of :
Mark Studin DC, FASBE (C), DAAPM, DAAMLP
"Verification of Reviewed Documents"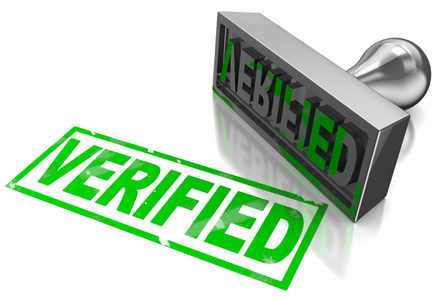 Too many of you still don't realize that when performing evaluation and management services (new patient evaluation), regardless of your level of service with a 99203, 99204 or 99205 that you must document allergies, medications, review of systems, results of previous treatment and has performed, family social history, history of pre-existing illnesses and previous accident history. This is currently both the federal and academic standard, which every licensure board and carrier acknowledges as usual and customary.
Many of you utilize software programs such as Software Motiff or nay of the other expensive inferior platforms to document the new patient encounter, all of which offers these items to the included within your document. The problem arises 
should you become lazy. Unfortunately, laziness is running rampant in our profession and in many of you and upon audit many of you are writing big checks back to the carriers or find your license in jeopardy. What surprises me is when you are surprised with the negative outcome of the audit.
One good procedure that is employed universally across our profession is the patient's "intake documentation." In the thousands of records I have reviewed I cannot remember the Dr. of chiropractic not having forms that requests the patient to reflect the review of systems, previous treatment, etc. The problem arises when the doctor gets lazy and does not include this in their initial evaluation report and either writes "referred to intake records" or falsely believes that the intake documentation completed by the patient will suffice.
It will not.
One strategy employed by trial lawyers, both plaintiff and defense is to verify every claim and facet of your documentation. They look for "flags" such as "dog eared pages," notes or initials on every document that you have and in the absence of any of the above indicates that you've not considered the patient's intake forms. As a result, if you claim that you relied on those and did not independently document them that it can be considered fraud leaving you expose to significant licensure issues, fines and/or paybacks to the carriers.
Many of you have contended that this doesn't happen because no one is ever shared with you this story. If you were brought down for a licensure violation or brought up on RICO charges with you tell anybody? The answer of course is a resounding no. However, I am the person that everyone shares with their stories including the attorneys on both sides of the fence who call me an attempt to retain me to either protect you or as expert against you. As a result, I get to see more than most.
The following are two non-negotiable procedures:
1.  Always initial every page that your patient fills out on both the initial visit and every other visit in your office. This removes any question of whether you have reviewed the document and renders verification. This is not your staff to do!
2.  Always include the items listed above in your initial evaluation as they are required items.
There are reasons why some do extremely well, while others are always "on the defensive" and struggling. Follow the rules and win.