Academy of Chiropractic's Lawyers PI Program
Narratives 12

From the Desk of :
Mark Studin DC, FASBE (C), DAAPM, DAAMLP
"Explaining Digitizing and Impairment Rating to Lawyers"
GET DIGITIZED TODAY FROM A HARVARD TRAINED MD, NEURORADIOLOGIST AT $ZERO COST TO YOU

Unless you have read the previous consultation (Narratives #11,) this will not work for you as it is intended.

I have done significant market research with hundreds of lawyers in multiple states and can certify with a GREAT degree of certainty that if you use this explanation, it will enlighten the lawyers to both the importance of digitizing, ligamentous laxity and why they will WANT TO bypass the medical specialists to use you. 

The explanation to the lawyer:

"When dealing with the carriers, the Colossus type computer programs they use to value your cases consider impairment ratings worth 25% of the settlement offer. Therefore, for medical-insurance-legal reasons it is important to determine the impairment rating of your clients, regardless of the lack of court mandates from the legal aspect. 

Catastrophic injuries such as amputation of a leg carry a whole person impairment of 28% and the loss of a foot carriers a whole person impairment of 25% and in the plaintiff world, that alone would make your job easier to argue when certifying loss. This is according to the American Medical Association's Guides to the Evaluation of Permanent Impairment 5th Edition,(AMA Guides)  which is considered the industry standard and highest authority on impairments.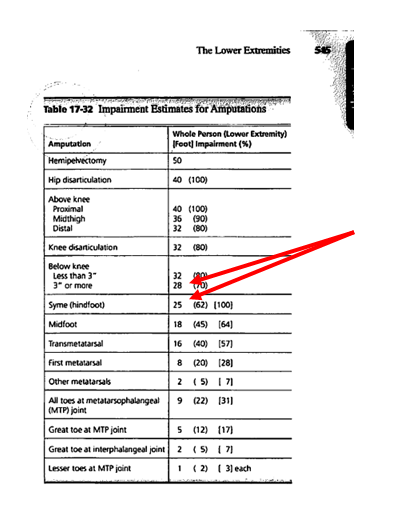 In whiplash cases, according to my research, approximately 70% of victims suffer from ligamentous damage to their spine, which has the same 25-28% whole person impairment  as amputation of a leg or foot according to the AMA Guides. For settlement purposes, this gives you the same Colossus  value drivers when negotiating settlement.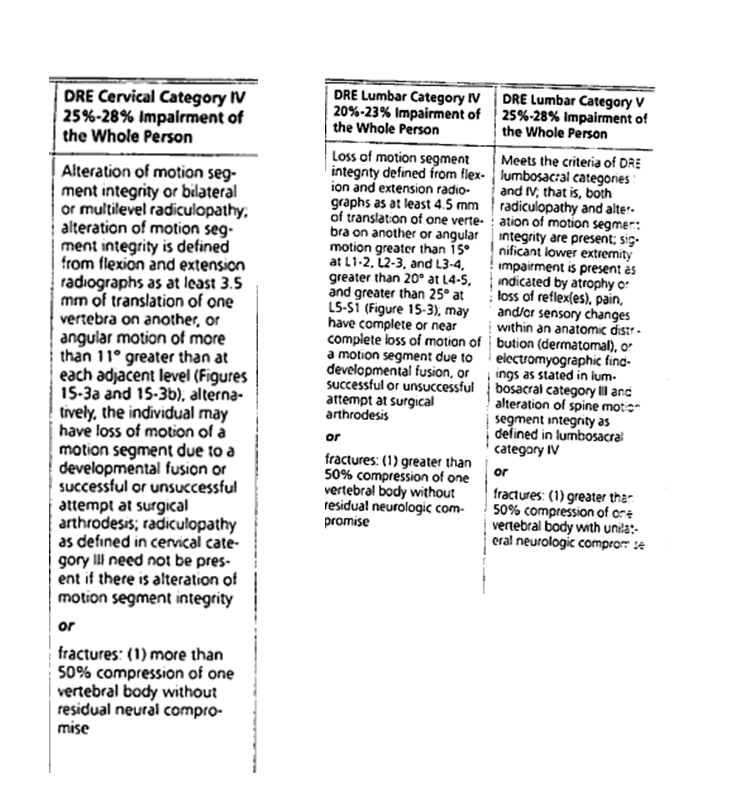 The way I diagnose this is through x-ray digitizing of motion x-rays, which is a usual and customary medical procedure. The reason I perform the test is that it is critical in a trauma case to determine if ligament laxity is present in order to create an accurate diagnosis, prognosis and treatment plan. 

For insurance-legal purposes, based upon Colossus type algorithms, if the test is analyzed by a medical specialist, who then renders an impairment rating, it adds value to the case.

For medical purposes, I send my images to a company that utilizes a medical neuroradiologist, who has gotten his training from Harvard and has been published over 70 times. I utilize this service specifically because I want the most credentialed doctor analyzing my images to get the most accurate diagnosis.

Therefore, I want to discuss with you the process of getting the images digitized."

I tested this script to multiple lawyers and each time they asked one question, "where can I get it done right now?"

Over the last few months since this has been posted, lawyers nationally have had questions about the process, here are the 

FAQ's (frequently asked questions):

1.  Is this a chiropractic procedure? No… It is a procedure outlined and presented by the American Medical Association in the textbook, AMA Guides the Evaluation of Permanent Impairment both 5th and 6th editions. Historically, impairments have been done by MD's specializing in physical medicine and chiropractors however, this examination is being performed by a medical specialist. This is similar to you an ordering an MRI and the medical neuroradiologist renders a report. 

2.   Are you as a chiropractor qualified to comment on the results? Yes (if you have attained your certification). I am certified in spinal biomechanical engineering by both the State University of New York at Buffalo, School of Medicine and Biomedical Sciences and University of Bridgeport postdoctoral division through postdoctoral continuing education. These credentials give me the academic background and legal standing of the courts to accept my opinion.


NOTE: IF…you are not certified…then this becomes the same situation as ordering an MRI or CAT scan and you reply on the opinion and credentials of the specialist… It is always better to have the credentials for the lawyer!!!


3.   Who interprets the report? The report is interpreted by a medical neuroradiologist who is the chief of neuroradiology at the State University of New York at Stony Brook, School of Medicine who also received his neuroradiology degree from Harvard and has been published over 75 times.

4.  Will the medical neuroradiologist testifying if needed? Yes. The Dr. has indicated that he has vast experience testifying both for the plaintiff and defense and will travel anywhere in the country if requested.

5. Why is it imperative to have the medical specialist interpret the images and not a chiropractor? The Colossus algorithms mandate a medical specialist interpret the images to be considered for settlement purposes. 

6.  Do I have to sign the LOP (letter of protection)? The simple answer is YES. Lawyers are always looking for a way out to have to pay. Although Spinal Analytics bills the insurance directly, if there is a Med Pay provision they will try that avenue first however, if the bill is denied it falls back on the letter of protection.