Academy of Chiropractic Personal Injury & Primary Spine Care Program
Quickie Consult 963
Marketing 109 G

From the Desk of Dr. Mark Studin
Preamble: many of these issues are small, yet each issue is just that… an issue. If you take care of the small issues, then the larger issues often take care of themselves and you can focus on the larger issues… a larger, more profitable practice and more family time.
"2018 National Court Standard"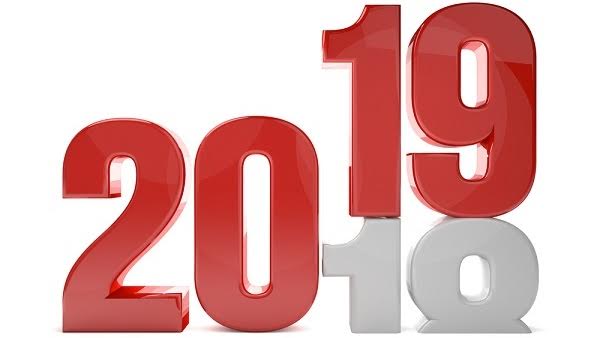 "Family-Business-Family-Business… I choose family and now my business will work" Mark Studin 2018
I am currently in the midst of the busiest time of year lecturing for lawyers around the nation. I am currently presenting twice a week and that occurs annually from February through June and then again from September to mid-November. It is around this time of year that I start to look at current "trends" in the medical – legal community (lawyers) and do a comparative study based upon the multiple states I have presented in.  In today's marketplace, what's happening is MORE OF THE SAME, only more intense because it appears that only the defense is perfecting their arguments to entrench the courts in deceptive defense medicine and rhetoric.
The following is a list of issues that have come up repetitively, and I will offer the solutions below:
1.     Credentials
2.     Arthritis
3.     Asymptomatic Disc Herniations
4.     Pre-Existing Disc Herniations
5.     Low-Speed, No Damage Crashes
6.     IME's
1.     Credentials
Your CV and the credentials they reflect have become more important as time progresses due to the higher standards courts are requiring when credentialing a doctor as an expert. Voir Dire, Daubert, Frye, Rule 702 are all the same, just labelled differently in different states and simply are expert's standards based upon the rules of the courts. You must meet the standard of your state and we have guided you accordingly.
The acceptance of trauma team members, hospital qualified and primary spine care qualified has even surprised me as to the level of "expert" the court has accepted with those credentials. This is in part due to the recognition by Cleveland University – Kansas City, Chiropractic and Health Sciences along with being co-credentialed by the State University of New York at Buffalo, Jacobs School of Medicine and Biomedical Sciences. Lawyers know this, and it matters in your relationship. Grab EVERY credential you can!!
2.     Arthritis 
 This has been the mantra of defense lawyers for years and the courts (judges) have "drank the Kool-Aide."  The defense still articulates a significant amount of deceptive rhetoric that any patient with arthritis equates to all problems being pre-existing. This is often mimicked by their "hired" experts that blatantly ignore human physiology when rendering this opinion. As a result, it is incumbent upon you to offer "Demonstrative Evidence" to the contrary verifying that the arthritis was there prior, but there is superimposed pathology on pre-existing issues.
That becomes challenging to most plaintiff doctors and the result, the defense gets to "rule the day" because the burden is on the plaintiff, not the defense to prove otherwise. It is for this reason that plaintiff lawyers have a much harder time then defense lawyers; the burden is always on them. This is why if you can fully articulate this issue in a demonstrative manner, you will forever have a strong relationship with the plaintiff's community.
In addition, remember that arthritic joints are more unstable, and the arthritic patient is suspect to greater injury with less force as a result of that specific risk factor.
3.     Asymptomatic Disc Herniations
4.     Pre-Existing Disc Herniations


These 2 are one and the same!
The asymptomatic herniation argument is stating the herniation was there previously and had no symptoms. This is a poor argument, yet once again the courts have "drank the Kool-Aide."  This is one area that credentials matter more so than other areas because disc herniations have been ruling the courts since the advent of MRI and the defense tries to discredit any opinion with any mechanism and your credentials of being a chiropractor have historically been an easy target. Therefore, the more credentials you have, the harder it becomes to discredit you and the core reason (beyond the knowledge you will gain) behind why I urge you to earn a Mini-Fellowship in MRI Spine with Dr. Peyster.
There are currently 6 accepted methods to "age-date" disc herniations and they are found in the Primary Spine Care 5 course. There will be additional courses focused on this topic being released within the year to help you further understand this topic.
This is also the easiest subject to render demonstrable evidence, as the MRI images are readily available and all you need to know is how to add arrows and print it on glossy paper.
5.     Low- Speed, No Damage Crashes
 Another popular topic for the defense. It is here, I strongly urge you to take both the accident reconstruction and accident engineering courses. In the last 4 lawyer lectures I have done this has been the #2 question after disc: Will you testify on accident reconstruction issues? The defense is putting up someone who I know is rendering bull crap, but I don't have anyone with the credentials and knowledge to overturn it.
I have given you Patrick Sundby (571-265-8076) an accident engineer to consult with as part of your membership. He will help guide you, but if you do not have the credentials your opinion is invisible. Low-Speed crash issues are a matter of pure physics to explain and focus on transference of forces. On the US Chiropractic Directory, White Papers section (click here), there are many papers that handle this issue... but again, your opinion does not count unless you have the requisite credentials.
6.     IME/DME
This is a 30-year battle and in today's marketplace is fraught with deceit, deception, half-truths and overt lies. There is big money at stake (yours) and the carriers will pay their minions (IME doctors) to say what is needed to reach a pre-conceived conclusion against you. You MUST refute improper IME's as your reputation is on the line for every future case you have. This all goes back to your evaluations and re-evaluation because if your results, conclusions and opinions are not in those documents you will lose every argument…. And you will deserve to lose!
This is also why we created a program to transcribe your evals and SOAP notes. We FORCE you to use our templates that cover most issues and protects you against these predatory IME/DME doctors and add in the corresponding evidenced-based macros to support your opinions.
DME's are opinions sought by defense lawyers prior to a trial. The same holds true.
Remember, every doctor is entitled to their opinion and you cannot make strong allegations if they considered every diagnostic entity and findings. However, if they omitted results, then they are crossing the "regulatory line" and you MUST go after them.
CONCLUSION
If you look at the graphic of 2018-2019 in the very beginning, I see more of the same for next year because VERY FEW on the plaintiff's side have gotten these issues correct in the courts nationally and the carriers are riding these issues "all the way to the bank" as a result. You must be better prepared to control the narrative on these issues and then have the credentials so that you are not invisible. Never lose sight of the 6 P's:
Proper Planning Prevent Piss Poor Performance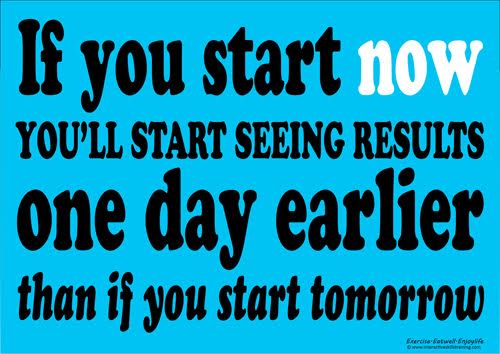 Respectfully,



Mark Studin DC, FASBE(C), DAAPM, DAAMLP
Adjunct Associate Professor of Chiropractic, University of Bridgeport, College of Chiropractic
Adjunct Post Graduate Faculty, Cleveland University-Kansas City, College of Chiropractic
Adjunct Professor, Division of Clinical Sciences, Texas Chiropractic College
Graduate Medical Educational Presenter, Accreditation Council for Continuing Medical Education Joint Partnership with the State University of New York at Buffalo, School of Medicine and Biomedical Sciences
Academy of Chiropractic
US Chiropractic Directory
631-786-4253
PLEASE TAKE FURTHER NOTICE: CONFIDENTIALITY AND PROPRIETARY INFORMATION NOTICE: This email including attachments is covered by the Electronic Communications Privacy Act (18 U.S.C. 2510-2521) and contains confidential information belonging to the sender. Nothing contained in this message or in any attachment shall constitute an Electronic Signature or be given legal effect under 44 U.S.C. 3504 Sec. 1707. The information is intended only for the use of the individual or entity to which it is addressed. If the recipient of this message is not the intended recipient, you are at this moment notified that any unauthorized disclosure, dissemination, distribution or reproduction of this message or any attachments of this communications is strictly prohibited and may be unlawful. If this communication has been received in error, please notify the sender immediately by return email, and delete or destroy this and all copies of this message and all attachments.