Academy of Chiropractic Personal Injury & Primary Spine Care Program
Quickie Consult 770
Infrastructure 178 I

From the Desk of Dr. Mark Studin
Preamble: many of these issues are small, yet each issue is just that… an issue. If you take care of the small issues, then the larger issues often take care of themselves and you can focus on the larger issues… a larger, more profitable practice and more family time.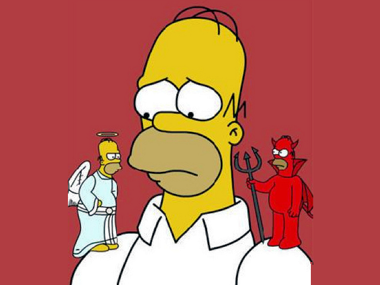 I received this today… 


I have a good attorney who is sending me cases but now he says he wants me to write higher Impairment ratings. He has people that I think are doing sh-t work that are writing higher ones and told me to get over my moral issues or he will use someone else.


Tell him to use someone else. You write "what is" and nothing more. By his asking you, he is being unethical and it will eventually bite you in the ass should you comply, via FBI investigation, insurance investigation, etc. 


The system is not stupid, it is patient and will wait to build a case to put everyone involved away. You now have a moral dilemma, but it really isn't… 


I have been there before with lawyers, medical supply companies and transportation companies, all promising riches if I "worked" with them. In every case I walked being called a "Pollyannaish boy scout," "naïve" or just plain "STUPID." In most of those situations, I read about the perpetrators months later in the newspaper as almost ALL were indicted. My goal is not to be the richest guy who has a girlfriend named "bubba" where we are engaged for 5-7 years in a room with a view of the exercise yard!


If you have a "weak" moral moment, call me ASAP and I will help you make the right decision, BUT…be prepared to be smacked in the back of the head really, really, really hard. In addition, if I find out anyone in the program is involved in any "scheme," I will terminate you from the program. For those of you who call, that means you have no intention of any get rich schemes. Remember…they never work. 


If you can't decide…just ask WWMD?"


Respectfully,



Mark Studin DC, FASBE(C), DAAPM, DAAMLP


Adjunct Assistant Professor of Chiropractic, University of Bridgeport, College of Chiropractic
Adjunct Professor, Division of Clinical Sciences, Texas Chiropractic College
Educational Presenter, Accreditation Council for Continuing Medical Education Joint Partnership with the State University of New York at Buffalo, School of Medicine and Biomedical Sciences


Academy of Chiropractic
US Chiropractic Directory
631-786-4253
PLEASE TAKE FURTHER NOTICE: CONFIDENTIALITY AND PROPRIETARY INFORMATION NOTICE: This email including attachments is covered by the Electronic Communications Privacy Act (18 U.S.C. 2510-2521) and contains confidential information belonging to the sender. Nothing contained in this message or in any attachment shall constitute an Electronic Signature or be given legal effect under 44 U.S.C. 3504 Sec. 1707. The information is intended only for the use of the individual or entity to which it is addressed. If the recipient of this message is not the intended recipient, you are at this moment notified that any unauthorized disclosure, dissemination, distribution or reproduction of this message or any attachments of this communications is strictly prohibited and may be unlawful. If this communication has been received in error, please notify the sender immediately by return email, and delete or destroy this and all copies of this message and all attachments.