Academy of Chiropractic Personal Injury & Primary Spine Care Program
Quickie Consult 606
Marketing 41 G

From the Desk of Dr. Mark Studin
Preamble: many of these issues I bring are small, yet each issue is just that… an issue. If you take care of the small issues, then you will be able to build and focus on the larger issues… a larger, more profitable practice along with more family time. 
"Success in Practice: Circa 2016"

Yesterday I spoke with a doctor (Larry) who attended Dr. Owens "live" program in Florida this past weekend. It was advertised as a mastermind and was a hugely successful weekend according to Larry who attended and called me to share with me what he took from the program. His immediate comments were "it's a process where you learn and then see more and more, no different than peeling the layers off an onion." He interestingly commented on one piece of information that I taught 1 year ago when he attended a previous program, but this past weekend it resonated in him and he "got it."


Larry's other comment was that he felt he was the most confident and prepared in comparison to the other doctors in the room, with 2 exceptions. There were 2 other doctors who attended the June Las Vegas seminar and also studied with Dr. Peyster having done the Mini-Fellowship in Neuroradiology. He said they functioned at a different level than anyone else in the room and had a "quiet confidence" in their abilities. Larry went on to say that he now realizes what he needs/wants when he speaks to both lawyers and medical providers is that the same "quiet confidence," which he also realizes (more than ever) equates to increased success. 


What I believe more than ever is that I am not willing to wait for success and I am not willing to accept:
1.  My current level of success
2.  My current level of credentials
3.  My current level of knowledge 


Let's talk about the following graphic: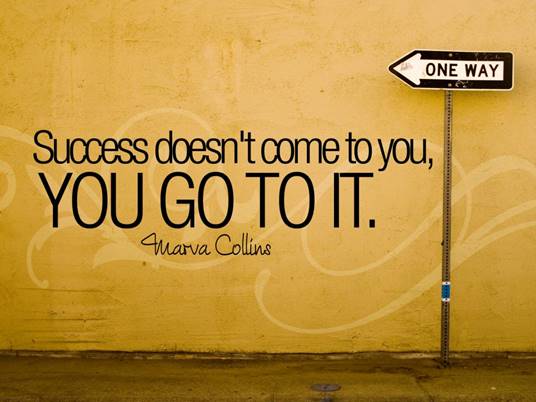 Too many of you:
1.  Simply read the quickie's and don't bother to open the site to read the full consultations.
2.  Never attend any "live" program
3.  Have not taken the suggested (mandated) continuing education programs
4.  Have not completed your CV
5.  Do not have your CV on the US Chiropractic Directory


If it was easy, everyone would have done it and IF you want to succeed beyond your wildest expectations, simply follow the plan because it works and get what you need to get, do what you need to do and go where need to go. 


This program has been built on a digital platform so you don't have to travel regularly. When I was in my formative years of practice, I had to attend meetings on a monthly basis that took me away from my office and family. I have built this program so you don't! BUT… You MUST attend all of the live programs and be the FIRST to register because it matters in the success paradigm of your life. Don't be last or in the middle.. be first in everything you do. 


In 2016 you will have to be better clinically and you have to go get it. You cannot sit in your office in front of a computer and expect to understand all the nuances of what is needed. You are going to need to sit elbow to elbow with doctors who went from 17 new cases a month to 110. You have to sit with Dr. Peyster and get past the anxiety when you have to share with him what you are seeing for the first time. You have to hunt me down and get me to commit to spend a few hours with you, even if you have to fly to me. 


I flew to Florida, Georgia, Michigan and a host of other states to sit with the "masters of my time" to get a deeper insight on where I wanted to go. I paid the price of money and time, but I got what I needed. I spent 1 night in Sarasota Florida with Jim Sigafoose because I knew he adjusted 605 people in 1 day and I wanted to see what made him "tick" and how he did that (by the way, his answer was "one at a time"). I am not saying you should do that, but if you want to go from 100 per week to 250 per week, that is very easy and obtainable. I averaged 45 new cases per month and treated 650 per week because my PVA was 113… I hurt physically from adjusting every week even being a triathlete and was not willing to go beyond that number… But I spent time with those who treated more so I could learn how to grow in any direction I chose. 


That experience led me to where I am today thirsting for the research of "WHY does the adjustment work?" I want answers to what I witnessed during a lifetime of my patients getting well and it goes well beyond musculoskeletal pain.  


The trend for 2016 to make more money and for you to have bigger, stronger, sustainable practices lies in your clinical excellence. Today more so than before because the medical profession is "upping their game" by paying more careful attention to needs of the lawyers and patients. They want the referrals that historically went to the chiropractic profession. You must be able to work at a "peer level" with medical specialists because they are also your referral sources and lawyers will be judging you by that level of knowledge. 


As Larry said yesterday, it is that "quiet confidence" that oozes from those who know and the referral sources "get that" in a large way because they understand that equates into winning cases. Medical providers at every level will know in a "heartbeat" that you know because they have been looking for you, NOT the smart chiropractor that knows 10%, yet communicates as if they know 100%. They want to work with the" real deal" and you are hard to find. 


The days of the "ol chiropractic 1-step, 2-step" are over. To the smartest goes the spoils of a winning practice. 


Sign up for the June Primary Spine Care Symposium RIGHT NOW by clicking the yellow box below and win with us!



Respectfully,



Mark Studin DC, FASBE(C), DAAPM, DAAMLP
Adjunct Assistant Professor of Chiropractic, University of Bridgeport, College of Chiropractic
Adjunct Professor, Division of Clinical Sciences, Texas Chiropractic College
Educational Presenter, Accreditation Council for Continuing Medical Education Joint Partnership with the State University of New York at Buffalo, School of Medicine and Biomedical Sciences
Academy of Chiropractic
US Chiropractic Directory
631-786-4253
PLEASE TAKE FURTHER NOTICE: CONFIDENTIALITY AND PROPRIETARY INFORMATION NOTICE: This email including attachments is covered by the Electronic Communications Privacy Act (18 U.S.C. 2510-2521) and contains confidential information belonging to the sender. Nothing contained in this message or in any attachment shall constitute an Electronic Signature or be given legal effect under 44 U.S.C. 3504 Sec. 1707. The information is intended only for the use of the individual or entity to which it is addressed. If the recipient of this message is not the intended recipient, you are at this moment notified that any unauthorized disclosure, dissemination, distribution or reproduction of this message or any attachments of this communications is strictly prohibited and may be unlawful. If this communication has been received in error, please notify the sender immediately by return email, and delete or destroy this and all copies of this message and all attachments.