Academy of Chiropractic Personal Injury & Primary Spine Care Program
Quickie Consult 602
Marketing 39 G

From the Desk of Dr. Mark Studin
Preamble: many of these issues I bring are small, yet each issue is just that… an issue. If you take care of the small issues, then you will be able to build and focus on the larger issues… a larger, more profitable practice along with more family time. 
"A New Way to Educate Lawyers"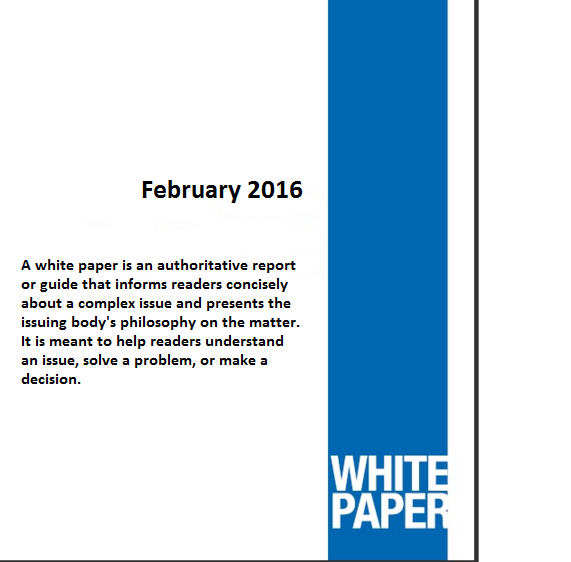 I have been working to give you more tools and information to educate lawyers and ensure that you are the expert in their eyes as well as truly being the real deal through formal credentials and knowledge. As a result, I have worked hard to integrate multiple platforms so that you can seamlessly deliver your message without shuffling papers and appear the bumbling amateur when presenting the material and your credentials. 


Last year, I published a book so that you can present the bi-monthly fliers in a professional manner and I have received incredible feedback from doctors who have reported significant new referrals in part, as a result of the book. In evolving our brand of clinically excellent practitioners, I have added a "White Paper" page to the US Chiropractic Directory. Last week I sent a short note on it, but I want to expand on the platform to teach you how to maximize your reach utilizing your brand and as a result continue to have your referral sources running after you because you are the best solution for the referral source. 


Holy Crap!!!! That was a bold theoretical statement and needs clarifying with action steps to make it work at the highest level. 


Definitions/Explanations:


1.  Our Brand (both yours and mine): Winning through clinical excellence


2.  White Paper: An authoritative treatise to help the reader answer questions


3.  Mode of Deliver: US Chiropractic Directory "White Paper" section on the top toolbar


4.  Evolving your Brand of Clinical Excellence: Having your CV posted on the same site as the White Papers for the referral sources to realize your brand


Therefore, you now have a new tool to educate and market (I know I said a bad word, but marketing works AFTER you have gotten the referral source to know you) your referral sources (in this instance, it is the lawyers). What makes this action step more powerful is that you concurrently have your CV posted on the US Chiropractic Directory and while you are educating the lawyers to solutions for problems in their cases, they can also see that you have the credentials to be the "primary solution" or first referral option.


This will help prevent motions in Limine and certify to the lawyer that you can prevail in a Frye, Daubert or Voir Dire hearings. These "precautionary" mechanisms are constantly in the forefront of the plaintiff's attorney when considering recommending your services to their clients. Lawyers NEVER consider your ability to help someone get well (*they don't give a rat's ass about your patients getting well), it is about what you can do to help them prevail because that is their job. Once you are the solution to their cases, you win and by combining part of the research through the White Papers and your CV on the same platform makes the you (their new solutions) easier to find and have demonstrable evidence of both the medical-legal and purely legal issues on being able to use you as the first referral option. 


It is your job to educate them on both the White Papers and then to prompt them to find your CV, although many are already finding you. My philosophy is to not wait for "natural selection" for success… I make my own on my own "accelerated" timetable. 


This is a FREE service to lawyers and anyone seeking this type of information. I will be adding to this page on a regular basis based upon the needs of the medical-legal community and striving to give you more tools so that you can win. 


The next White Paper will be titled "Bulging Discs and Relationship to Trauma:


Causality and a Risk Factor."  This topic is critical to the legal community and I have been doing the research over the last week to explain the issue utilizing the latest published research. In the full consultations posted on the Doctors PI Web site, I will be adding shortly how to better use all of the material to win at the highest level. If you only read the Quickie Consults, you are only getting a VERY small piece of the picture and are short-changing yourself. 


In synopsis, you now have the following tools to educate the lawyers:


Note: Each item is linked for your convenience


All that is left is for you to have a "preferred listing" on the US Chiropractic Directory with your full CV posted.



Respectfully,



Mark Studin DC, FASBE(C), DAAPM, DAAMLP


Adjunct Assistant Professor of Chiropractic, University of Bridgeport, College of Chiropractic
Adjunct Professor, Division of Clinical Sciences, Texas Chiropractic College
Educational Presenter, Accreditation Council for Continuing Medical Education Joint Partnership with the State University of New York at Buffalo, School of Medicine and Biomedical Sciences 

Academy of Chiropractic
US Chiropractic Directory
631-786-4253
PLEASE TAKE FURTHER NOTICE: CONFIDENTIALITY AND PROPRIETARY INFORMATION NOTICE: This email including attachments is covered by the Electronic Communications Privacy Act (18 U.S.C. 2510-2521) and contains confidential information belonging to the sender. Nothing contained in this message or in any attachment shall constitute an Electronic Signature or be given legal effect under 44 U.S.C. 3504 Sec. 1707. The information is intended only for the use of the individual or entity to which it is addressed. If the recipient of this message is not the intended recipient, you are at this moment notified that any unauthorized disclosure, dissemination, distribution or reproduction of this message or any attachments of this communications is strictly prohibited and may be unlawful. If this communication has been received in error, please notify the sender immediately by return email, and delete or destroy this and all copies of this message and all attachments.