Academy of Chiropractic Personal Injury & Primary Spine Care Program
Quickie Consult 106 I

From the Desk of Dr. Mark Studin
Preamble: Many of the issues I bring to you are very small, yet each issue is just that, an issue. If you take care of the small issues, then you will be able to build and more importantly, focus on the bigger issues...a larger practice and more family time.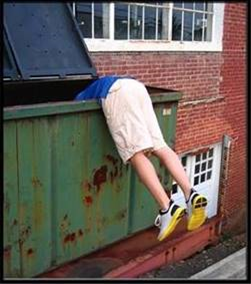 This is what today's thief looks like.


Techopedia explainsDumpster Diving
In many cases, dumpster diving involves getting data about a user in order to impersonate that user and gain access to his or her user profiles or other restricted areas of the Internet or a local network. Dumpster diving can mean looking through physical trash for such information, or searching discarded digital data. In either case, security experts warn users to leave a clean trail to prevent identity theft and avoid other consequences that can stem from a successful dumpster diving operation.

Businesses and other large entities have developed practical ways to discourage dumpster diving, such as shredding paperwork and locking waste bins. Other security measures include the use of firewalls and other precautions to stop dumpster divers from getting access to discarded or loose data, such as ensuring that data is wiped off of old hard drives and destroying old storage media.


Every piece of data is a security threat and must be treated accordingly. Two of the biggest problems in your office are explanation of benefits (EOB's) and mail with offers of credit cards and other financial instruments. This is no different than the information you leave around your home regarding your personal data.


In the office there is HIPAA, however, at home there is only you. The solution for both is the following: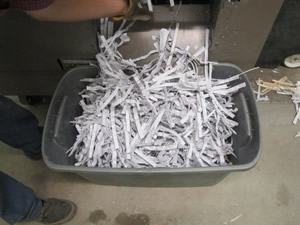 Make sure that every paper that has any identifiable information is shredded. In addition, you should go to the following Federal Trade Commission site to opt out of getting these offers:

http://www.consumer.ftc.gov/articles/0262-stopping-unsolicited-mail-phone-calls-and-email

The way criminals can steal your money is simply by...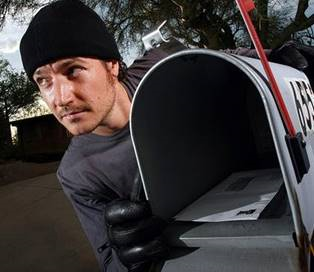 The criminals will then fill out the credit card or loan information and have the funds sent directly to them with you on the hook. Your security is critical as we have all been affected in one way or another. It is time to take the level of caution to the next level. 

Another very significant problem is becoming "the cloud." Many of us back up our computers with companies like Carbonite or through iCloud where all of your data is stored and out of your control. I have retained a company and back up my information through the "Studin Cloud." I have a cloud based drive in my office and on a remote server of my choice and I can access my information anywhere at any time...but no one else has access at ANY TIME. If you would like to set up your own personal cloud, call US Digital Sciences at 631-828-5585 and ask for Patrick.  Tell him you want the Dr. Studin "Cloud Treatment." It was relatively inexpensive, BUT...no one can access any information without my knowledge or permission. 

This is only a smattering of suggestions, but ones to take very seriously.
PLEASE TAKE FURTHER NOTICE: CONFIDENTIALITY AND PROPRIETARY INFORMATION NOTICE: This email including attachments is covered by the Electronic Communications Privacy Act (18 U.S.C. 2510-2521) and contains confidential information belonging to the sender. Nothing contained in this message or in any attachment shall constitute an Electronic Signature or be given legal effect under 44 U.S.C. 3504 Sec. 1707. The information is intended only for the use of the individual or entity to which it is addressed. If the recipient of this message is not the intended recipient, you are at this moment notified that any unauthorized disclosure, dissemination, distribution or reproduction of this message or any attachments of this communications is strictly prohibited and may be unlawful. If this communication has been received in error, please notify the sender immediately by return email, and delete or destroy this and all copies of this message and all attachments.