Academy of Chiropractic Personal Injury & Primary Spine Care Program
Quickie Consult 27 CV

From the Desk of Dr. Mark Studin
Preamble: Many of the issues I bring to you are very small, yet each issue is just that, an issue. If you take care of the small issues, then you will be able to build and more importantly, focus on the bigger issues...a larger practice and more family time.
"Will Your Weakest Link Bite You in the Butt?"
I received this yesterday:
Just had a case where I was the treating doctor, but they didn't want me to testify, yet wanted my associate (non-treating doctor) to sure up the medical bills and chiropractic. My associate was killed on the stand. Have u ever heard of this tactic?
This is an unusual version of a very common tactic. However, the outcome is consistently the same; your relationship with the lawyer is destroyed and you blame the "other" party. You usually blame the lawyer for asking the wrong doctor or the other doctor who didn't perform. Although the "blame game" can make you feel better for the moment, the real culprit is YOU because you weren't prepared!
Through the years, I have had doctors report to me that lawyers requested their associate doctors or partners for deposition or to testify. These aren't isolated cases, this is a very common practice as lawyers will often look for either a cheaper option for those who still charge for testifying or want the person who has touched the person the most. There are many other triggers in law that make someone other than you what they feel is "their best option."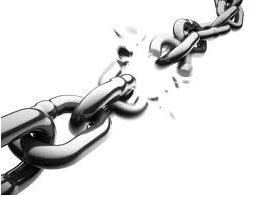 You are only as strong as your weakest link. That adage is applicable and germane to this situation and your practice could depend upon it. According to the law, any treating doctor or "keeper of the records," in most states, can be requested or subpoenaed to testify on any case. Meaning, if your partner or associate touches a personal injury case, he/she can be asked or compelled to testify. In addition, any person involved in the maintenance of the records can also be asked to testify on those records.
NOTE: Non-professional staff don't count.
Therefore, every provider in your office who touches the personal injury patient or manages records MUST be educated and credentialed with the following as a minimum: the PI Bootcamp course and the 2 MRI courses. For you, the primary doctor, you must add to that cadre of credentials, the accident reconstruction and biomechanical engineering credentials.
The best example of success are 2 offices in New Jersey. 3 months ago, Dr. Karen Callaghan mandated that all 5 doctors in her office take the PI Bootcamp and the MRI course. The choice was take the course by a certain date or get fired. The associates had no choice. The second office was that of Dr. Ryan and Dr. Chalnick who have a third partner in their office. They all realized that each partner MUST be equally knowledgeable and credentialed and have agreed to ensure just that by having all 3 being equally credentialed. These are perfect examples of following the 6 P's to ensure success. You have 2 choices, embrace mediocrity and continue in your current scenario or embrace success and do what successful people do, regardless of the challenges.
PLEASE TAKE FURTHER NOTICE: CONFIDENTIALITY AND PROPRIETARY INFORMATION NOTICE: This email including attachments is covered by the Electronic Communications Privacy Act (18 U.S.C. 2510-2521) and contains confidential information belonging to the sender. Nothing contained in this message or in any attachment shall constitute an Electronic Signature or be given legal effect under 44 U.S.C. 3504 Sec. 1707. The information is intended only for the use of the individual or entity to which it is addressed. If the recipient of this message is not the intended recipient, you are at this moment notified that any unauthorized disclosure, dissemination, distribution or reproduction of this message or any attachments of this communications is strictly prohibited and may be unlawful. If this communication has been received in error, please notify the sender immediately by return email, and delete or destroy this and all copies of this message and all attachments.