Academy of Chiropractic
Doctors PI Program  
Office Systems, Admissibility & Get Paid #37

From the Desk of :
Mark Studin DC, FASBE (C), DAAPM, DAAMLP 
"Lien Procedure:
With & Without a Lawyer: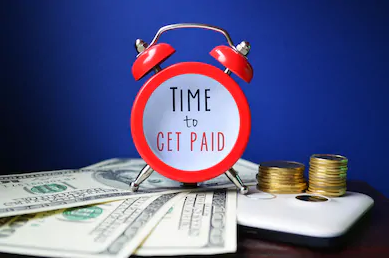 NOTE: If you have taken the shortcut and bypassed reading the required consultations, DO NOT EXPECT THIS to be the "magic potion" in getting paid. It takes training on HOW TO DO IT PROPERLY. THIS IS ONLY 1 PIECE OF THE PUZZLE  
You must have a lien signed by your patient and then forward it to the lawyer. Your goal is to have the lawyer countersign it and send it back to you, but if he/she doesn't fax it or mail the countersigned lien, keep the fax receipt as proof. IN ADDITION, mail them a certified letter with a green card return receipt. this is not a situation where you do either/or; send a copy via certified mail, return receipt and keep the green card. This is your livelihood and you have to ensure that you have proof and multiple forms is admissible evidence to ensure payment of your fees.

NOTE: When faxing, you must include a cover sheet with a checklist of what is contained in the fax so should you have to litigate, the lawyer can't argue "I received the fax, but it was blank." A checklist of the lien and any other document should suffice. In addition, do the same on the green card receipt for the certified mail. On the card write "Mrs. Jones Lien enclosed." 

Do not hand-deliver it, as some of you do. Then there will be no proof that the lawyer received it. It is your word against his/hers and if it is not in writing, it doesn't exist and you are up against lawyers who will win. That is a hard rule and is non-negotiable! In addition, many of you abdicate the responsibility to your billing company. That is the "kiss of financial death" as all a billing company will do is send the lawyers bills or e-mails...another useless step in the world of law to ensure your payment. 

To ensure payment of all of your cases, start by having your staff pull the chart of every personal injury case and see if you have an admissible form of proof of receipt of a signed lien form the lawyer representing your patient. If you do not, have the patient execute (sign) a lien form and send it IMMEDIATELY to the layer following the rules above. Only do this if you want to get paid, because the lawyers know the law and if you do not have the proof, you will not get paid and it will be your fault. 
On the Web site, under "Communication Materials," there is a "Lien / Letter of Protection Template" that is free. Every state has specific rules regarding liens and you need to run the template by a local attorney to ensure that it will be upheld in a court in your county. Not only is every state different, but in many cases, each jurisdiction is different within your state. If you do not have a lien, do not expect to get paid. Some of you have your patient "pre-sign" the lien. In New York as in other states, that is illegal and can be the cause of a loss of license and/or other criminal charges as it give you 2 forms of payment for the same services. Although that is New York and a few others, be careful how you administer the liens or letters of protection. If you are prepared and communicate clearly by respectfully holding your ground, you will get paid.
Also, you need to go "Google" UCC Lien in [your state]." This is a Uniformed Commercial Code lien for patients in accidents with no lawyers. Without that step, you will often work for free. That is applicable for people with "real property."If a patient shows up with no form of payment, and no lawyer there is a real chance you wont get paid unless there is a Med-Pay" provision. Additionally, you must have an "irrevocable authorization." Without the "irrevocable" the patient can re-direct their med-pay to themselves and steal your money. That document puts the carriers on notice and they will have to recover the money from the "scumbag" patient and pay you directly.
I would not accept patients in accidents with no lawyers, direct med-pay or real property. The chances of working for free are too high!.
If you need help in a lien negotiation, let me know.