Academy of Chiropractic's
Doctors PI Program
Office Systems, Admissibility & Get Paid #35


From the Desk of :
Mark Studin DC, FASBE (C), DAAPM, DAAMLP
"How to Overcome Predatory Lawyers and Get Paid"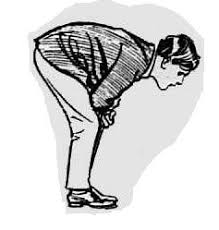 Don't Get Screwed 
This consultation is being created during the COVID-19 crisis and requires special attention. Should you be reading this post-pandemic, the content is still applicable (but not as disgusting as it is now).  
Typically, a predatory lawyer will use many tactics to avoid paying you your full fee. This is with the proviso that there are many lawyers who will play fairly and not look to"screw you." You must be able to identify those two categories of attorneys as they are handled very differently. This is where relationships are paramount and where you strive to create only those in the latter category of attorneys with integrity. This consultation is focused on dealing with the class of "predatory lawyers."
Hopefully, by now, I have trained you well enough to ensure that you are legally defensible. You have your assignments in place with the magic word "irrevocable," and your fees are following the published guidelines I have shared with you. Also, you have strictly adhered to the 30-day reevaluation rule, and if your state licensure board has adopted any publish guidelines, you are in strict adherence.
By clicking the link below, you will find a sample rebuttal letter that was sent to a predatory attorney to ensure getting paid. This is one of the prime reasons our doctors get paid a lot more than any other group of doctors nationally. I have positioned you to be legally defensible to ensure that this sect of lawyers does not take advantage of you so that you GET PAID! It is working because on average, our doctors take home 61% more after taxes within the first year of being in our program.
There is a caveat, you do the work, you take home more money. You cut corners, and you end up in the same place as before you started the program. PLEASE… follow the "bouncing ball" as I have figure out how you will get paid.